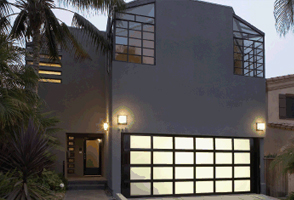 Aluminum Garage Doors
Beautiful, Corrosion and Rust-Resistant Aluminum Garage Doors Can Greatly Improve the Value of Your Home
You don't have to live near the coast to appreciate an aluminum garage door from Overhead Door Company of Northeast Arkansas.
Aluminum doors, though, are corrosion-and rust-resistant. No matter how many times you may have to repaint the rest of your home's exterior, your aluminum garage door will remain looking new for years, without repainting.
Overhead Door Company of Northeast Arkansas carries the largest selection of the highest-quality aluminum garage doors available. Call us today at 870-3336-3667 or 1-866-430-3667 or visit our overheaddoornea.com at 3620 Stadium Blvd. Jonesboro AR. You'll be able to see firsthand the many styles of aluminum garage doors that have beautified and improved the value of so many homes, as well as the wide selection available from our manufacturers.
We also feature the absolute finest in wood, steel, copper, glass and powder-coated garage doors.
Why Aluminum Garage Doors are a Great Choice
Sturdy aluminum garage doors are among the most popular products that Overhead Door Company of Northeast Arkansas sells, installs, and services. A few of the reasons why:
Environmentally friendly. Aluminum doesn't degrade or rot. Also, if you ever wish to replace your aluminum garage door, it can easily be recycled.
Durability. Long-lasting, prefinished garage doors made of aluminum are stronger than steel garage doors and look terrific for years. No need to worry about dents, cracking or warping. Because of their superior construction, they also operate more smoothly than other doors and require less maintenance.
Weather resistant. Aluminum garage doors do not rust or corrode.
Variety of styles. Do you like the look of a carriage garage door? Maybe something sleeker, more modern? Aluminum garage doors come in many styles and can be easily customized.
Aluminum garage doors enhance the appearance and value of your home. There's no quicker way to give your home a "facelift" than replacing a weathered garage door with a beautiful aluminum model.
Best of all, OVERHEAD DOOR COMPANY OF NORTHEAST ARKANSAS installs and services every door that we sell. Contact us and we'll be happy to answer your questions about aluminum garage doors, or any of the garage you want.
Trust the Aluminum Garage Door Specialist
Thousands of Jonesboro and surrounding homeowners have trusted Overhead Door Company of Northeast Arkansas for the purchase and installation of garage doors over the years; why go to one of those warehouse stores? We're the aluminum garage door specialist. We also can assist in developing a custom design. Bring us a photo of your home or sketch of your dream door and we can help you get the perfect door at the right price.
We are waiting your call - CALL TODAY!