Many garage door repairs may be relatively simple, but some are definitely not advisable for all homeowners. Here are some garage door repairs you can do yourself: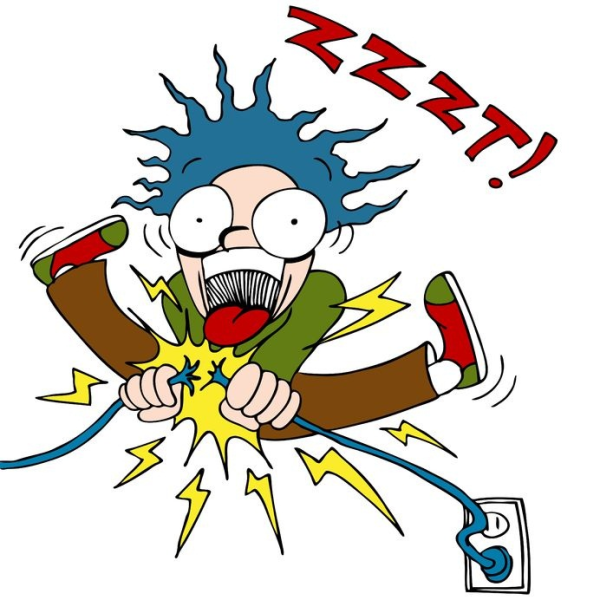 ~ ~ ~ Dusty garages can contribute to dirt build-up on your garage door parts,
so clean tracks and all moving parts with household cleaner and dry cloth.
~ ~ ~ Tighten all hardware, including hinges.
~ ~ ~ Check for dented tracks or broken rollers that can cause sticking.
~ ~ ~ Lubricate tracks, rollers, pulleys with wD-40, then silicone spray rollers.
Garage door opener repairs is not beyond your ken, as long as you know how to plug things in and lubricate them. Garage door openers are simple devices that rely on little more than a motor and a track to raise and open your door. If you're having problems with the garage door, this is what you can check:
Garage Door Won't Open or Close
If your garage door won't open or close, the first thing to check is the electricity. Sure, your garage door is plugged in, but has there been an interruption of power somewhere along the line? A blown fuse or a tripped circuit breaker? You can test to see if your garage door opener has power by pressing the hardwired button that sets the machine into motion. If nothing happens, check the power.
If there is a good supply of power, something more serious might be wrong. Try unplugging the unit and plugging it back in. Look around for loose wiring. The worst case scenario is a blown out circuit board. If you suspect that this is the problem, call an electrician or buy a new garage door opener.
Garage Door Gets Stuck
If your garage door gets stuck midway between the open and closed positions, you probably have an obstruction that is keeping your garage door opener from working properly. Take a look at the track that raises and lowers your garage door. Is there a foreign body in the way? Remove it and try again. Hopefully, that does the trick. There might also be something jammed in the way of the door itself. If it's a bird's nest, try not to kill any of the baby birds when you move it.
If an obstruction is not to blame, you might have a few chains that need lubricating. It's a good idea to lubricate the moving parts of your garage door twice a year, anyway, so don't worry about getting a little greasy. Lubricate the chain and anything else that moves. Just remember to unplug your garage door opener first, unless you want to lose a finger or two.
Garage Door Opens and Closes on Its Own
Some garage doors act like they are haunted, opening and closing on their own. There's a simple fix, in most cases. Check your garage door remote and get the button unstuck. If that doesn't work, talk to your neighbors. You may have the same garage door opener as a neighbor does.
Call Overhead Door of Northeast Arkansas Glass - 870-336-3667 - let us help you keep your door running.