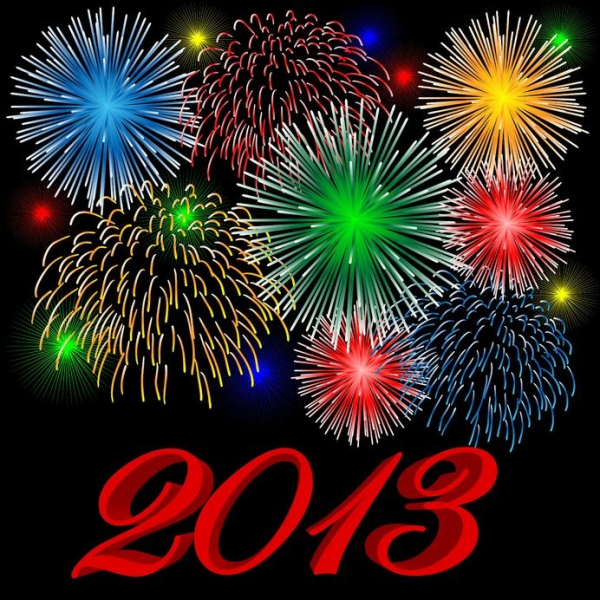 Black-Eyed Peas for New Year's Luck: A Southern Tradition With No Fergalicious
The black-eyed pea--more of a legume, really--has a lonnng history of good luck, starting with the bible (i.e. Jewish New Year), then migrating to Africa and then to the U.S. in the 1600s with the slave trade. This staple crop of the south hit the big time during the Civil War, when Northern soldiers destroyed everything else growing on rural farms. So for the past 400 or so years, black-eyed peas
...
have been a nourishing symbol of a lucky, prosperous new year for those beneath the Mason-Dixon line.

My very own greatmother a Southerner every year would cook a giant pot of vegetarian black-eyed peas, cabbage and turnip greans with corn bread. Growing up, I always thought this myth of good luck was a ruse to get me to eat yet another bean-based, health dish, but it's legit. So I always ate them.

In their most traditional form, black-eyed peas are cooked with a ham hock (or other pork product) and served with Southern delicacies like collard greens (representing money) and corn bread. Hoppin' John also is a contender for representing the pea at its best. In short, they're inexpensive, high in fiber and hold up well to hot sauce.

So if you need a little luck for 2013, and can't find a restaurant to serve you the little buggers on New Year's Day, I share with you my mother's recipe below. Add bacon if you like being bad.

Ingredients:
2 cups dried black-eyed peas - we always had fresh

4 cups water

2 bay leaves

1 onion, chopped

3 cloves garlic, chopped

½ green pepper, chopped

½ red pepper, chopped

1 plum tomato, chopped

2 TBSP Dry Sherry

2 TBSP Red wine vinegar

2 TBSP Tamari soy sauce

1 Tsp cumin

1 Tsp coriander

salt and pepper to taste

Big chunk of salt pork & ham bone.

Preparation:

In a large pot, bring black-eyed peas, water and bay leaves to a boil then let simmer for 1.5 hours. In separate sauce pan, sauté onions, green pepper, red pepper for five minutes, then add garlic and plum tomato, dry and liquid seasonings. Add black-eyed peas to the pan and simmer for another 2 hours.

Be sure to comment with all the money that fell in your lap due to this dish.

Black-eyed peas are for health & wealth.
Cornbread represents gold.
Turnips & Cabbage is to receive paper money.

I am not taking any chances, we always have all three.